8 branches
Branches Chinese Medicine was looking for a complete redesign of their website. Something clean and simple, easy to update and works acorss all devices.
We set out to personalize the design and keep it clean and simple as with the practice of acupuncture. The backend has been customized for easy access to all pieces of content keeping in mind future requests.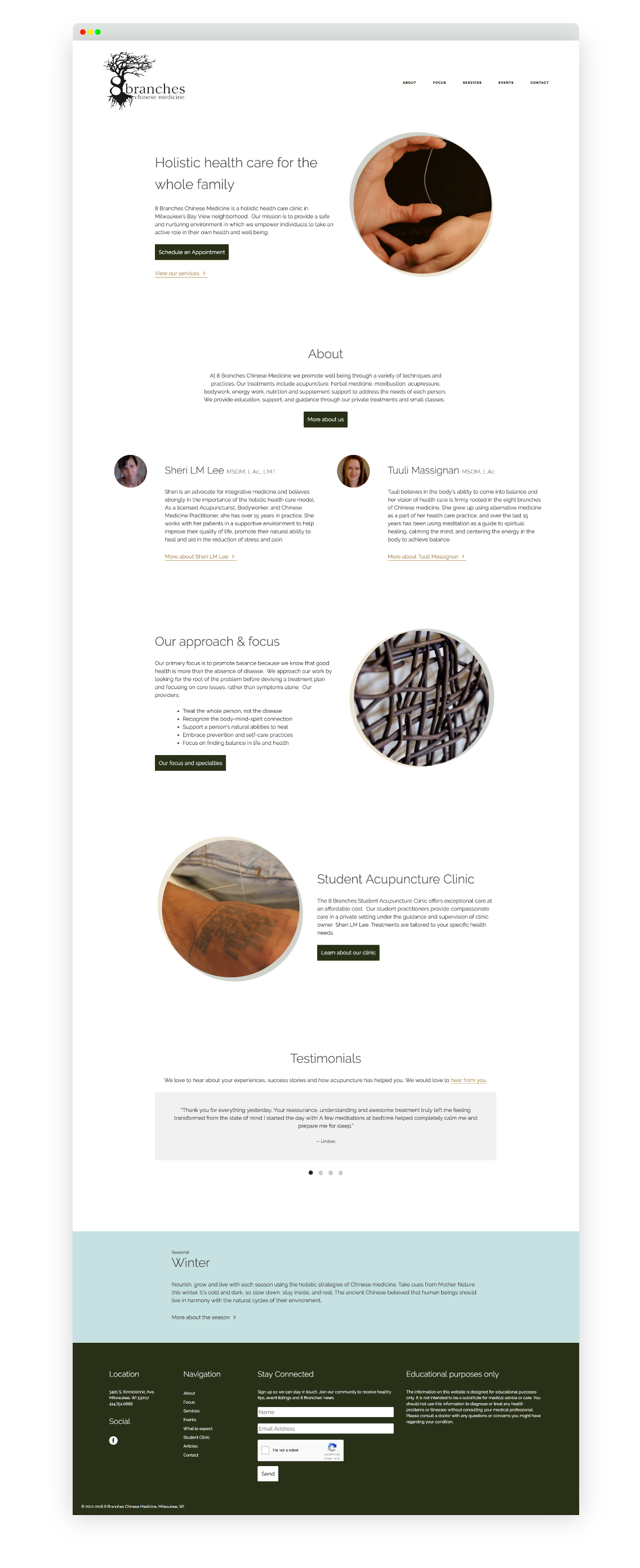 The site is responsive and works across all devices. removement even came out to shoot some photography for the use on the website and any other materials 8 Branches Chinese Medicine might want to use them for.